Import Chinese embroidery machines.

Our goal to import a high quality machines with competitive price.
We find that in Chinese machines with Original Japanese parts.

KMF linking machines

We are agent for German market leader in the production of linking machines, there product range comprehends in the knit wear section the regular linking machines ........

The goal of abouelkheir&Co. is to provide various yarns from worldwide to our domestic market. -we import chenille yarn and fancy yarn from Zhangjiagang Longma Fancy Yarn Co., Ltd/ China


We buy and sale stock lots of knitting yarns different type.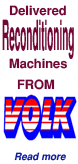 UNIVERSAL, STOLL, SHIMA

Since 1991 we have been buying and selling second hand knitting machines,Universal ,Stoll, Shima and all other flat knitting machines.

Our aim to source and supply good quality knitting machines and to give you the best service.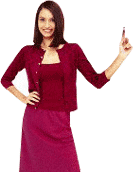 knitting software, sofware for universal knitting machines, UX1,UX2,UT, UU all versions

Our company developed a pattern design program for 6xx and 7xx series Universal flat knitting machines....